Take the Leap - Your Ready
A few minutes of your time for more insight!
Use an Evidenced Based Tool
SUPPORT THE GREAT YOU!
This book is the ultimate guide to recovery with purpose and happiness!  Ted Izydor, a licensed mental health and addiction counselor for over 20 years, takes all that he has learned that works for people in recovery and blends it with a down to earth practical approach to make recovery come alive for the reader.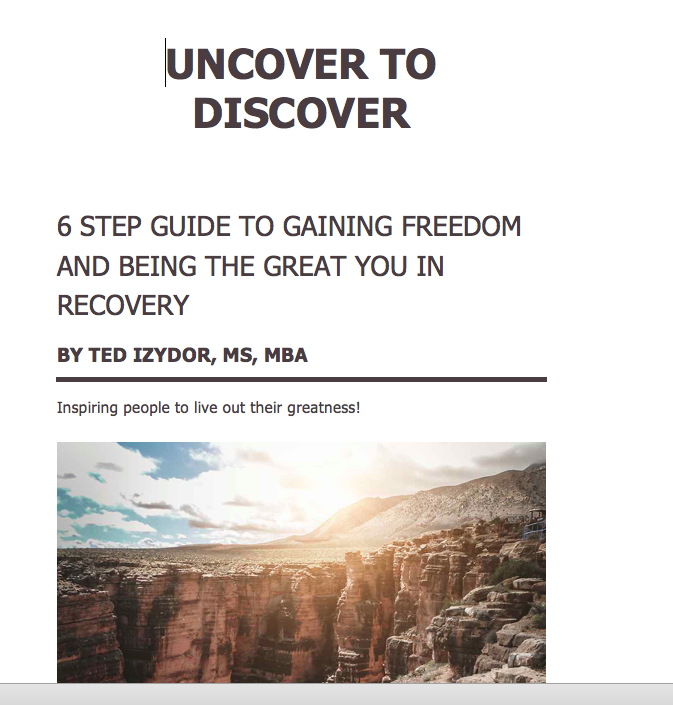 Be one of the first 50 people to own a COPY!
Release Date December 2018
TED IZYDOR
Ted Izydor, who is a licensed mental health and addiction professional, talks about the addiction treatment field and why people relapse so often after completing treatment in his first Blog Talk Radio Broadcast.  Ted highlights the work of John Kelly and William White authors of the book, Addiction Recovery Management, and how new models of treating addiction as a long term chronic disease could benefit people in recovery.  The short term acute model of addiction treatment is examined and compared to adopting a long term model of treatment such as with hypertension and diabetes.  The benefits of this is highlighted.